Ambassadors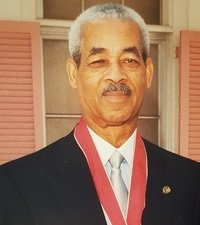 CARLETON WILLIAMS, CBE
A retired very successful businessman and well-known philanthropist, Carleton Williams introduced the McDonalds franchise to The Bahamas, opening and operating the 3 restaurants in New Providence. A residential and commercial real estate developer, he was recognized for his contributions to the growth and development of numerous Bahamians by providing for their education and employment. He has served as a Director of many banks, business, and charitable institutions and was the recipient of the Bahamas Chamber of Commerce Businessman of The Year Award in 1988 and the prestigious Salvation Army Others Award in 1996. He also served as a Trustee of the Anglican Diocese Pension Fund. Mr. Williams is the father of the founder and Chairperson of the Chance Foundation.
CYNTHIA 'MOTHER' PRATT
The first female Deputy Prime Minister and Acting Prime Minister of the Bahamas, the Honourable Cynthia "Mother" Pratt rose from humble beginnings of acute under privilege. Notwithstanding her rise to power and acclaim as a woman with a heart for service to the people, she never left her community and remains in residence today in the same humble abode. Her athletic prowess as a softball player earned her a scholarship to study at St. Augustine College in Raleigh, N.C. where she was later lauded with an Honorary Doctorate Degree of Humane Letters. She was responsible for connecting hundreds of Bahamians with college scholarships abroad. Upon her return to The Bahamas she taught at the secondary and tertiary levels for a number of years before representing her community as their Member of Parliament. "Mother", as she is affectionately known, for her leadership in sports, is an ordained Minister of the Gospel.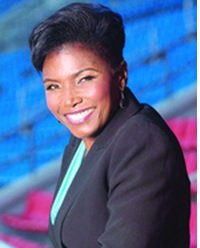 PAULINE DAVIS-THOMPSON, OBE
One of four original Golden Girls, Pauline Davis-Thompson is an Olympic medallist in the area of Track and Field Sports, and a heroine to many young Bahamians. She rose from humble beginnings, working as a cook at McDonalds in Nassau, to achieve multiple awards in international sports as a sprinter at various Olympics, the CARIFTA games, and the IAAF World Indoor Championships. She was elected to the IAAF Council in 2007. Ms. Davis-Thompson currently assists the youth of The Bahamas in any way that she can, and is a local food franchise operator.